Vaultody Approver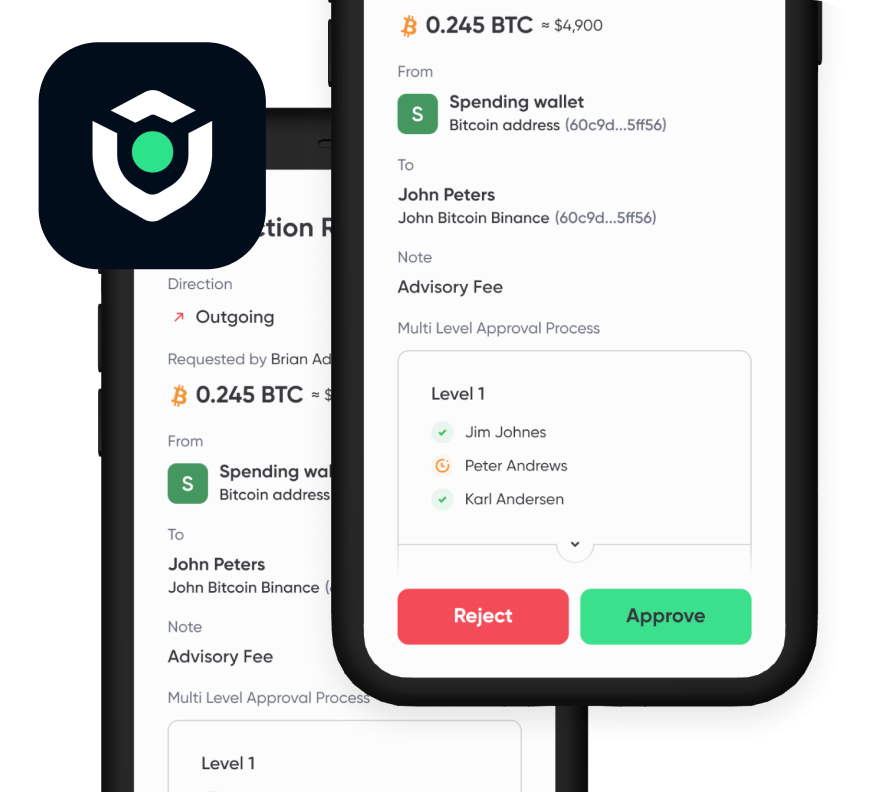 Account owners are in full control of how funds in their vaults are being managed with our mobile application, the Vaultody Approver. Transaction request permissions can be delegated to team members for approval or rejection. Each system action change requires approval from the owner.
Vaultody Approver is built as a more secure alternative to two-factor authentication. Our mobile application is secured with PIN and biometric verification, giving you 24/7 control over your possessions.
Vaultody Approver functions as an extra security layer, preventing internal unethical actions, providing enhanced visibility and additional flexibility, allowing all actions to be approved on the go, any time, anywhere.