Transaction Policy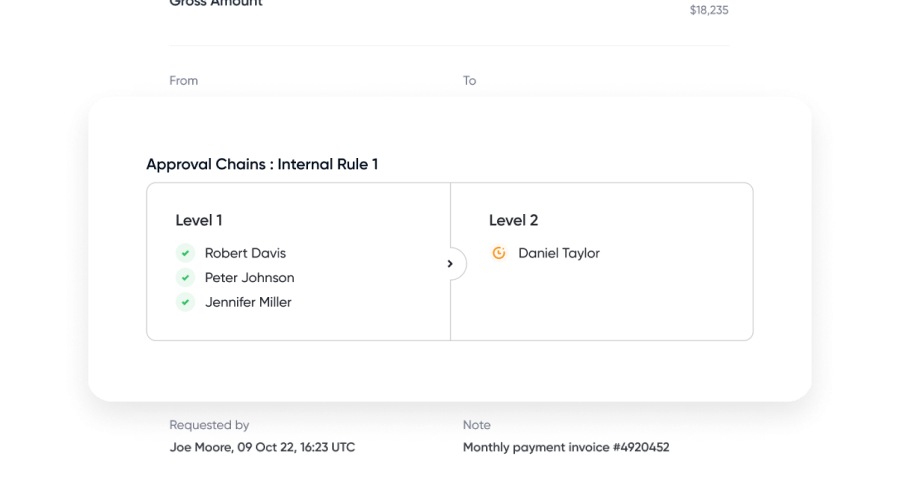 Transaction policy feature is allowing you to create custom rules to manage and control transactions within your vaults. Different workflows and limits can be introduced by the organization with specific approval permissions applied to each of the workflows and the assigned team members.
The transaction policy functions as a two-level authorization mechanism, ensuring "voting" from all parties to whom the vault owner grants rights. Throughout this approval process, each transaction request made from a vault is going to be a pending decision from the required team members.
Custom rules allow clients to create complex approval processes, involving Level 1 and Level 2 approval mechanisms, perfect for vaults with high value balances and fewer transactions. For automation on all processes, clients can set zero rules for approval, which is ideal for using hot wallets in which the quantity of transactions is high, but transacted volume is low.
If a rule is created, both Level 1 and Level 2 must participate in the approval process. Team members in level 2 will receive notifications for the transaction requests once approved by all Level 1 members.